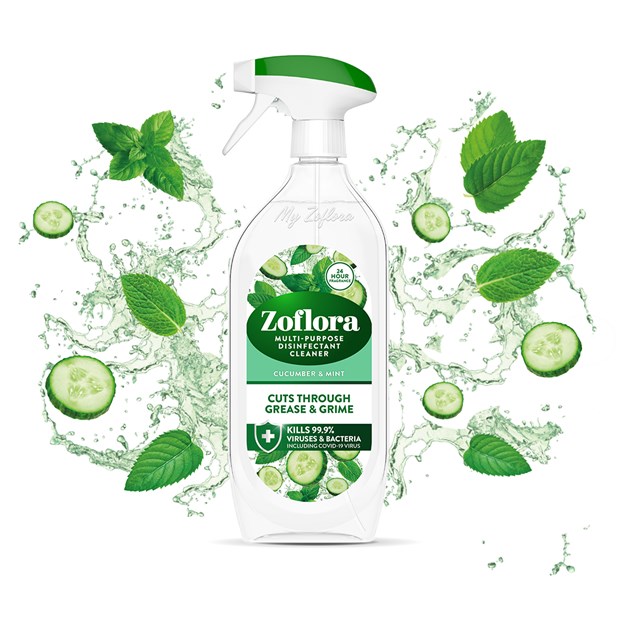 Cucumber & Mint Multipurpose Disinfectant Cleaner
An invigorating combination of crisp cucumber and sweet mint, refreshed with eucalyptus.
Please note: our orders are now fulfilled via our retail partner, Amazon. By clicking the button below, you will be taken to the Amazon website where you will be able to find your usual Zoflora products. For any products that are not listed on Amazon, click the 'See stockists' button to see a list of alternative retailers.