How to clean the inside of your car with Zoflora
Often car interiors are overlooked when it comes to cleaning, allowing them to become repositories for grime, grease, empty chocolate wrappers, old sports kits and more. Now hygiene is more important than ever, it's crucial to stay on top of cleaning your car as much as you would around the home.
Whether you have just washed the outside of your car, touching it up after guests, or are just being extra careful during these times, having your Zoflora bottle to hand will be a useful tool in making sure you and your belongings stay as hygienic as possible. With its unique antibacterial and antiviral efficacy, Zoflora can be used on all of your car's surfaces especially as touch-points such as the steering wheel and switches are breeding grounds for bacteria. In this era of heightened alertness, keeping them clean is doubly important. To ensure you get best results while deep cleaning the interior of your car, follow our steps on using and diluting Zoflora...
What you will need to efficiently clean the interior of your car...
Empty trigger spray bottle

Diluting your Zoflora disinfectant
For best results we recommend diluting your Zoflora concentrated disinfectant in a spray bottle. Dilute Zoflora using the ratio 1:40 with water. E.g. 1 capful of Zoflora will be added to 400ml of water. This will create a convenient, yet powerful and fragrant disinfectant, whilst also using up any old trigger bottles you have lying around! 
You may also prefer using a cloth and having your Zoflora diluted in a bowl of water.
Your Zoflora disinfectant can be used on most surfaces within your car so you can take comfort in knowing that our products kill 99.9% of bacteria and viruses, including SARS-CoV-2 (Coronavirus). 
Be sure not to mix your Zoflora product with any other cleaning products as Zoflora works best alone, maintaining its germ-killing power for 2 weeks once diluted, helping you and passengers to stay free of germs and harmful bacteria.
Now that you have all the utensils you need to carry out your deep clean, it's time to follow these steps...
Step 1: Remove and recycle rubbish
When cleaning your car, first ensure you have taken out all your belongings so that you can reach every part of your car. This includes any clothing and rubbish you may have. It is worth arranging two bags for this part of the process as you can remove and recycle rubbish in one bag and keep valuable items in the other.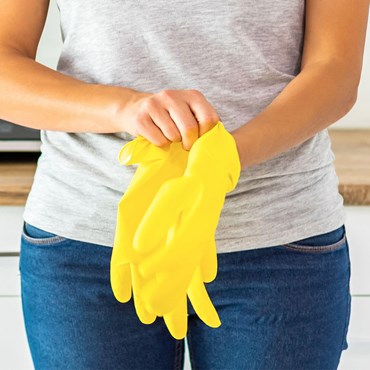 Step 2: Vacuum and clean the car floor, mats & seats
Use a vacuum to clean up the inside of your car, including the car mats, floors and the car seats to remove any noticeable dirt and dust - and don't forget the car boot. This can be taken care of with a microfiber cloth which is a great tool for expelling areas of noticeable dust that has collected in tricky areas, including between the front seats and other small gaps that are hard to reach.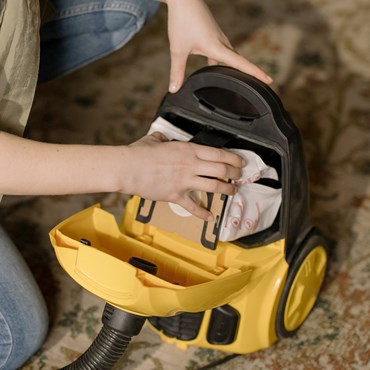 Step 3: Spray and clean the seats
Clean the fabric seats of your car by spraying your diluted Zoflora mixture liberally across them, letting them dry before letting any people or animals sit on them. This will remove any potential bacteria and viruses clinging to your seats whilst also filling the vehicle with a beautiful fragrance that will last for at least 24 hours.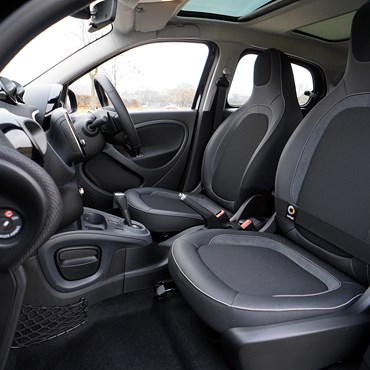 Step 4: Wipe the dashboard and steering wheel
Use the same Zoflora product to easily clean your dashboard and steering wheel by spraying it onto your microfiber cloth and to wiping it down. Cleaning between all the nooks and crannies whilst paying more attention to the high contact areas such as leavers and gear sticks.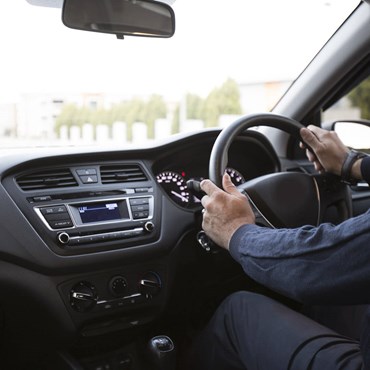 Step 5: Finish by brushing and wiping down the car details
Spray your Zoflora fragrance on any other details in your car, including the door handles, mirrors, windows, glove box and seat belts. Wipe these details down, using a small brush to clear any dirt from hard to reach places, bringing the beautiful fragrance to every corner of your vehicle.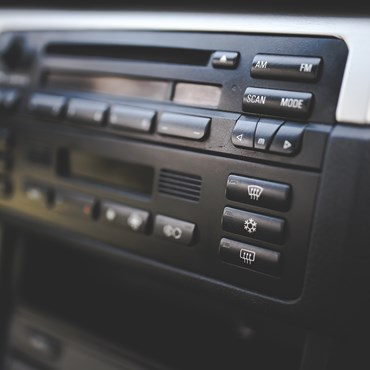 Please note: Zoflora is not recommended to be used on leather. If your car has leather seats we would recommend using a specialist product for best results. Allow all surfaces to dry completely before use.
About Zoflora
Zoflora has been helping UK households stay safe from germs for almost 100 years, making it your perfect partner for a hygienically clean home or business. Our 3-in-1 action formula kills 99.9% of viruses and bacteria, eliminates odours, as well as filling your home with a beautiful fragrance that lasts for at least 24 hours. 
Zoflora is a concentrated multipurpose disinfectant that can be used neat, or diluted at a ratio of 1:40 with water where it can be used in a number of ways. Whether you wipe it, mop it or soak it or dilute it into a spray bottle, which can be particularly effective for use in cars,  Zoflora can reach the farthest corners of your homes and vehicles, eliminating odours and releasing gorgeous fragrances that last for up to 24 hours. 
Zoflora can be used in a number of versatile ways. While using the diluted product in a spray bottle is one of the more convenient ways of cleaning your vehicle, other methods can be exercised such as using a cloth or mopping instead. For alternative approaches and to find the best method for you, have a look through our instruction guide that details the many ways Zoflora products can be used.
Choose a fragrance as unique to you as your car
With the ability to kill bacteria and viruses from most materials and any space around the home, Zoflora is an ideal product to use in cars and vehicles. With cleaning, disinfection and sterilisation covered in its 3-in-1 formula, Zoflora will leave your vehicle hygienically clean and smelling fresh. It eliminates harmful bacteria and odours, including the Coronavirus, Influenza - Type A and Salmonella amongst many others.
Important Information When Using Zoflora
Do not spray directly onto or near to open flames or electronic devices.
Do not mix with other cleaning products.
Allow a contact time of 5 minutes.
Make sure to exclude pets from the area until the surfaces are completely dry.
Remember that Zofolora maintains its germ-killing power for 2 weeks once diluted.
Do not use on polished wood, painted, varnished or composite granite surfaces.