What you'll need to prevent flu
A bottle of Zoflora 3-in-1 concentrated multipurpose disinfectant
Disinfecting the kitchen
The kitchen is a high traffic area with multiple touch points – surfaces, taps, handles on cupboards, draws and fridge doors – all of which can harbour potentially harmful viruses and bacteria.
There are two products we recommend for your kitchen. You could either spray your kitchen with Zoflora Multipurpose Disinfectant Cleaner straight from the bottle. Alternatively, if you prefer, you could dilute our Zoflora Concentrated Multipurpose Disinfectant in water and use it the same way. Just remember to allow a 5 minute surface contact time to get the most out of our disinfectants.
Top tip: soaking your sponges, scrubbers and dishcloths in diluted Zoflora Concentrated Multipurpose Disinfectant daily will kill 99.9% of viruses and bacteria that can gather throughout the day, whilst eliminating odours. Soak them overnight to be greeted by hygienically clean cloths and a beautifully fragrant kitchen in the morning.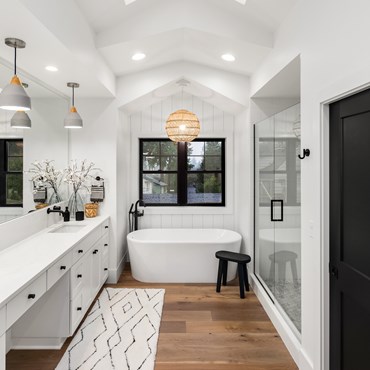 Disinfecting the bathroom
The bathroom, with its warm, damp conditions, is a potential haven for viruses and bacteria to spread. Taps, toilet seats, shower screens and showerheads should all be disinfected regularly.
Fill an empty trigger bottle with diluted Zoflora and spray over surfaces around the bathroom, using a microfibre cloth to wipe down thoroughly - remember to wipe the edges of the flat surfaces and the nooks and crannies of taps and handles to give your bathroom a thorough top-to-bottom clean.
Alternatively, you can use Zoflora Disinfectant Mist to quickly and easily disinfect germ hotspots around the room, such as door handles, taps and toilet flushes. There is no need to wipe afterwards.
Top tip: To give your toilet bowl a thorough disinfect, carefully pour a couple of capfuls of Zoflora Concentrated Multipurpose Disinfectant into the bowl and use a toilet brush to swish around the sides, leaving it hygienically clean and beautifully fragrant. Dive into our comprehensive guide on how to clean your bathroom here.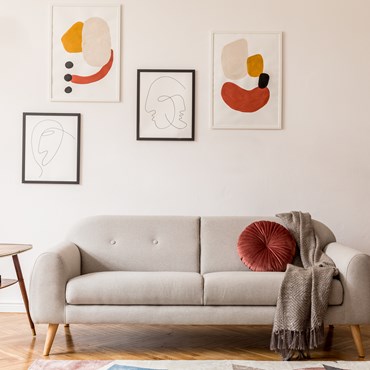 Disinfecting the living room
Your living room is one of the most used areas in your home, and it's somewhere for all members of the household to unwind at the end of the day.
Remote controls and electronic devices such as game consoles, while less obvious items, can also be home to hidden germs, due to their regular communal use by multiple members of the household. Ensure you wipe down your electronic equipment with diluted Zoflora and with the same attention as the more obvious surrounding areas, particularly if somebody in your residence has been experiencing cough or cold symptoms. Do not spray Zoflora directly onto electrical items – spray onto a cloth and use to wipe surfaces.
Top tip: Our beloved pets can carry in unwanted dirt and germs from outside, so remember to disinfect their favourite spots in the house regularly! This can be done by mopping floors with diluted Zoflora and using our Disinfectant Mist to disinfect soft furnishings and hard surfaces, which will leave them free from germs and odours. Head to the Zoflora pet hub to uncover more tips on using Zoflora in homes with pets, as well as how to use the products safely.
Make sure to exclude pets from treated areas until surfaces are completely dry.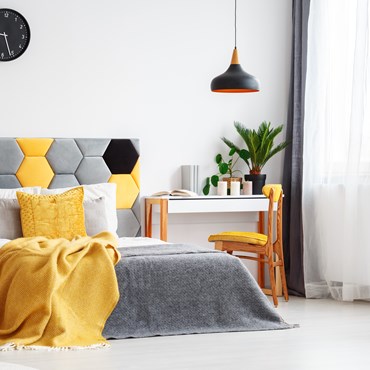 Disinfecting the bedroom
Whether you share a bedroom with somebody or you have your own space, it's important to focus on this area as part of your cleaning routine on a regular basis.
Hard surfaces like door handles and desks can be disinfected quickly and easily with Zoflora Disinfectant Mist.
Be sure to consider light switches, radiators and any electronic equipment in the bedroom too, just remember not to spray directly onto electrical items. Use a cloth soaked in diluted Zoflora to wipe over these surfaces, leaving them hygienically clean and beautifully fragrant.
Disinfecting the hallway
With family members, guests and pets moving around throughout the day, the hallway can be an opportune area for viruses and bacteria to spread.
Hard surfaces can be easily disinfected with a cloth and diluted Zoflora , or with the ready-to-use Zoflora Multipurpose Disinfectant Cleaner. Viruses and bacteria can also be carried in through dirty shoes and paws.
Give your hallway floor a regular refresh with your favourite Zoflora fragrance by adding 1 capful of Zoflora Concentrated Multipurpose Disinfectant for every 400ml of water in a bucket and mopping over to kill 99.9% of viruses and bacteria, whilst eliminating odours and filling your hallway with beautiful fragrance for 24 hours.
Don't forget to regularly spray the doormat with Zoflora Disinfectant Mist to disinfect and greet visitors with beautiful fragrance.
Please note that the Zoflora Collection is not suitable for polished and painted wood. Always ensure that pets are excluded from the space you're disinfecting until surfaces are fully dry.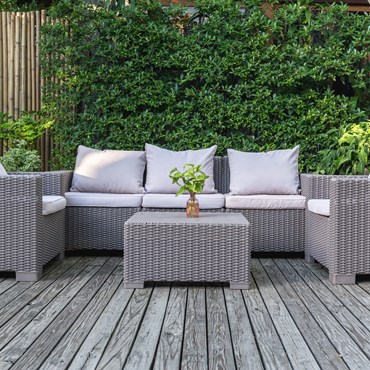 Disinfecting areas outside of the home
Of course, plenty of regular touchpoints exist outside the home. Fill an empty trigger bottle with 1 capful of Zoflora Concentrated Multipurpose Disinfectant for every 400ml of water and spray doors, handles and letterboxes regularly, as well as garden furniture and toys to kill 99.9% of viruses and bacteria and leave them hygienically clean for the next use.
Don't forget your wheelie bins! These are touched regularly, and can contain nasty odours.
You can eliminate odours  and disinfect your bins by diluting 1 capful of Zoflora Concentrated Multipurpose Disinfectant for every 400ml of water in a bucket and using to rinse out your bin thoroughly. Use a mop or long-handled brush to scrub the interior before emptying the solution down a drain. Be sure to wipe the bin lid, handles and outside with diluted Zoflora too.
Important information when using Zoflora
Do not mix with other cleaning products

Do not spray directly onto or near to open flames or electronic devices

Exclude all pets from the area until dry

Do not use on polished wood, painted, varnished or composite granite surfaces