A fragrance for every room
Wherever you take the fight to dirt and germs, take Zoflora with you. It's multi-room, multi-use, and on your side.
Find your new favourite fragrance
From crisp and breezy Linen Fresh to rich and sensual Midnight Blooms and everything in between, you'll find them all here.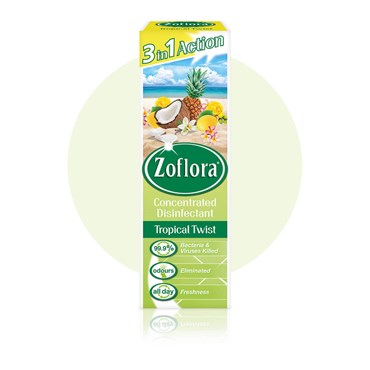 Tropical Twist
Totally tropical pineapple and coconut twist together in this summery blend.
A classical combination of honeysuckle and jasmine blend with green tea and sandalwood. 
A delicate blend of green, leafy notes and the nostalgic fragrance of spring bluebells.