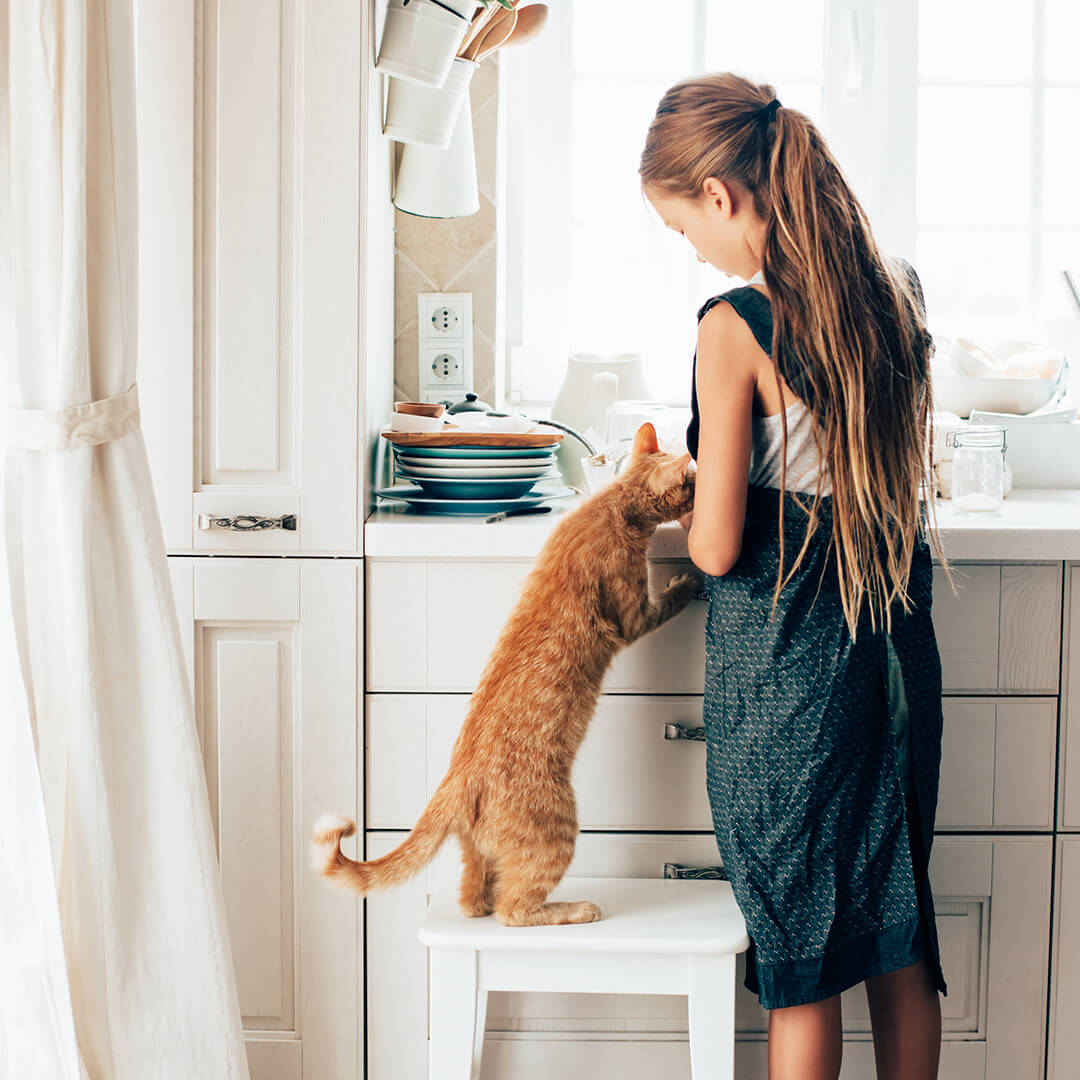 Protect your pet
It is important to remember that if you use Zoflora correctly, follow the instructions and keep the bottles well out of reach, it is a safe product to use in your home and around your pets.
Using Zoflora around your pets
As with any other household cleaning product, it is important that you follow the instructions for use - regardless of whether your home has pets!
If you are using Zofora in a household with pets, don't let your furry family onto the floors or surfaces until they are completely dry. If you have fish or reptiles in tanks, make sure they are covered over while you clean with Zoflora and for at least half an hour afterwards.
Kills 99.9% of bacteria and viruses
Citrus and fig layer upon sea salt and sage in this fresh, uplifting blend.