Get Your Home Ready for Christmas With Zoflora
Christmas is going to feel a little different this year. But with the Government's announcement of a Christmas bubble, we are able to welcome up to 2 households into our homes for a festive celebration!
Keeping our loved ones safe during this time is vital, and regular handwashing and the disinfection of surfaces are advised to help prevent the spread of bacteria and viruses, which is one way to protect family and friends. Zoflora Concentrated Multipurpose Disinfectant is proven to kill 99.9% of viruses and bacteria, including the COVID-19 virus (SARS-CoV-2), and also eliminates odours, whilst leaving the space beautifully fragrant for up to 24 hours. To help you prepare your home for a very merry Christmas, we've put together an easy 3-step guide to keeping your home hygienically clean and fragrantly fresh for you and your visitors.
Preparing for the Christmas bubble
With the number of people in your home increasing over Christmas, visitors may bring in unwanted germs from outside. This means that surfaces in high traffic areas such as the living room, kitchen and bathroom should be regularly disinfected.  Germ hotspots and frequently touched areas in these rooms need to be pushed to the top of the priority list, to ensure your home is hygienically clean and beautifully fragrant. Try the following tips to bring some festive cheer to your home:
Kitchen
Cupboards - Dilute 1 capful of your favourite Zoflora festive fragrance in 400ml of water into an empty trigger spray bottle,  then spray and wipe over cupboards and handles to kill 99.9% of viruses and bacteria!
Sink and Taps - No one likes to do the dishes over Christmas, but at least Zoflora is on hand to give you that sense of satisfaction after the work is done by filling the room with beautiful fragrance,. Add a capful of Zoflora for every 400ml of water in your sink, then soak a cloth and use to wipe over hard surfaces, the sink, taps and plugs,, killing 99.9% of viruses and bacteria.. 
Floors - As one of the highest traffic surfaces of your home, keeping the kitchen floor clean is a must, especially if you have visitors in and out of every room of the house! Simply grab your mop and bucket, dilute 4 capfuls of Zoflora per 1.6L of water and use to mop hard floors.  *Do not use on polished wood. **Always allow areas to dry before letting pets back in. 
Bin - After you've cleared up the inevitable mess from Christmas day, why not give your bins a blast with your favourite fragrance. Try leaving a piece of kitchen roll, soaked in your favourite Zoflora fragrance, at the bottom of your bin to eliminate nasty bin odours and keep it fragrantly fresh.
Worktops - They take the brunt of the work over the holidays, especially if you're cooking for 2 households! Keep them hygienically clean by wiping down with diluted Zoflora to eliminate 99.9% of potentially harmful viruses and bacteria. 
Fridge - The fridge is a hive of activity, especially when it's filled with all of the festive goodies leading up to the big day!. But it can also be home to hidden viruses and bacteria. Before you do your big Christmas food shop, wipe down your fridge with diluted Zoflora, leave for 5 minutes, then wipe down with water, leaving it hygienically clean and ready to be filled to the brim with festive food! *Wipe over with water before putting food back in the fridge.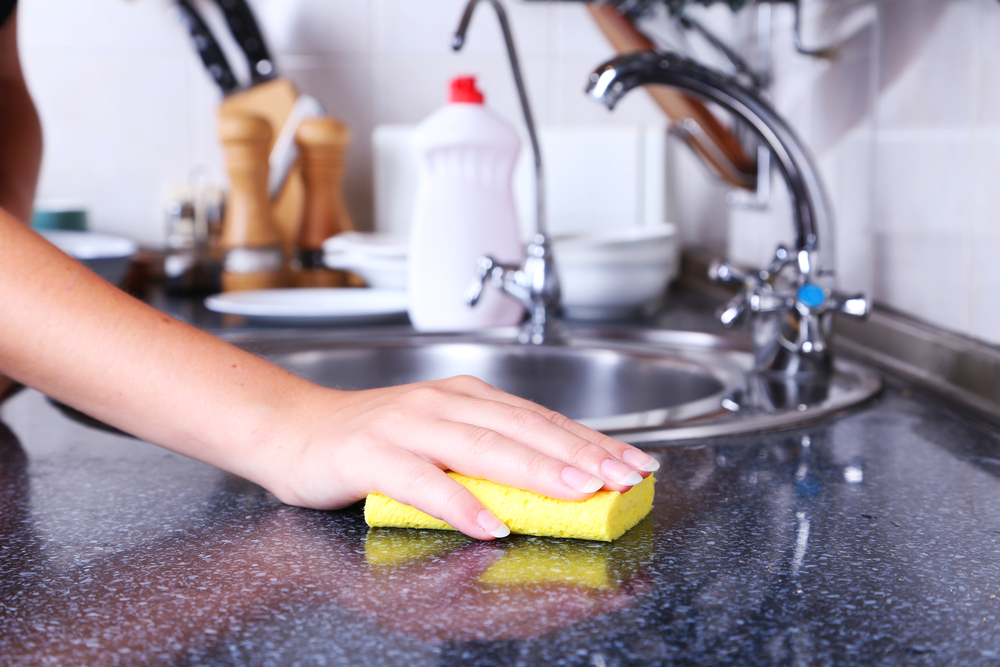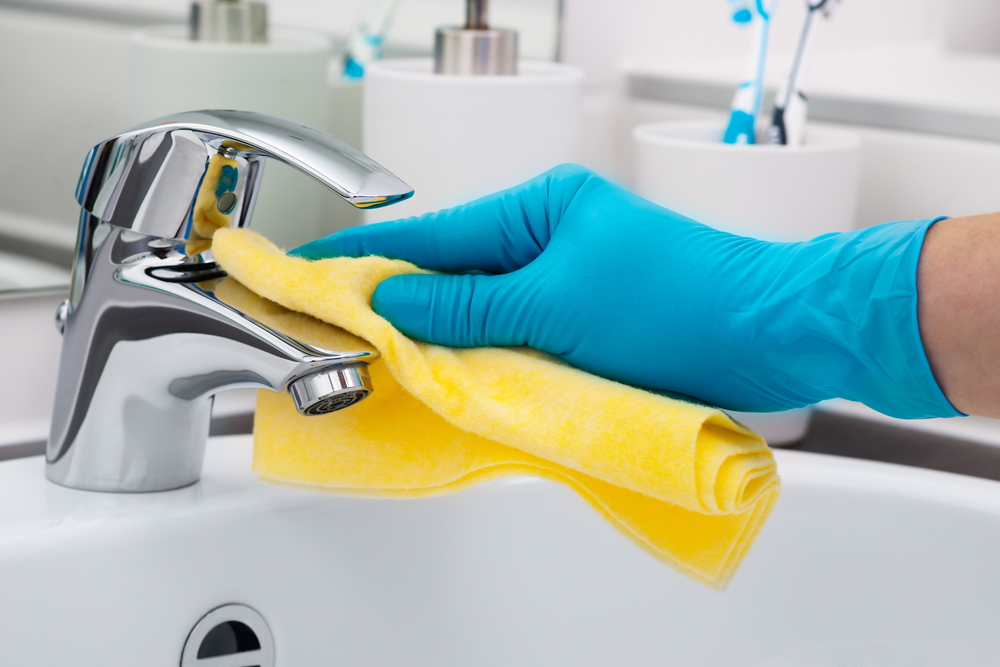 Bathroom
Toilet/Toilet brush - Pop a capful of neat Zoflora in the toilet bowl, and use your toilet brush to swish the liquid all around the bowl.  Not only will it kill 99.9% of viruses and bacteria in the bowl, but on the brush too, as well as leaving the bathroom smelling fragrantly fresh for you and your guests. *Do not mix Zoflora with other cleaning products.
Sink/taps - With the ever growing importance of washing your hands, it's easy to forget that your taps also need a little TLC every now and again. Fill your sink with water, and add a capful of your favourite fragrance for every 400ml. Wipe all around your sink and taps, to eliminate 99.9% of viruses and bacteria.
Baths/Shower - If you've got guests staying over during the Christmas bubble period, giving your bath and shower a good wipe down with Zoflora is key! You can also soak your shower head in diluted Zoflora to eliminate any germs hiding in the head.
Living room
Surfaces - You may have dusted, but have you disinfected? Give hard surfaces like the coffee table a once over using a trigger spray filled with your favourite diluted Zoflora festive fragrance. *Do not use on polished wood.
Hard floors - If you've got hard flooring in your living room, it can easily get mucky during winter, especially if you've got pets. Once you've removed heavy soiling and debris, dilute 1 capful of Zoflora for every 400ml of water in a bucket, and mop over the floors to kill 99.9% of germs, as well as eliminating odours and filling your room with a beautiful fragrance for up to 24 hours. *Do not use on polished wood. **Always allow areas to dry before letting pets back in. 
Remote controls - Arguing over which Christmas movie to watch? The remote control is one of the most frequently touched items in the living room, and also one which  is often overlooked when cleaning. Spray diluted Zoflora on a cloth and wipe over remotes to kill 99.9% of viruses and bacteria that may be lurking. *Do not spray directly onto electrical items.
Light Switches- As another regularly touched item in every room, viruses and bacteria can be hiding here. Grab your trigger spray bottle of diluted Zoflora, and spray onto a cloth, then wipe down. Do this regularly to keep them hygienically clean. *Do not spray directly onto electrical items.
Doormats-To create the perfect Zoflora welcome, why not spray your door mats with your favourite festive fragrance! Your Christmas bubble guests will be greeted with beautiful fragrance on arrival, whilst also keeping the mats hygienically clean as well. *Allow to fully dry.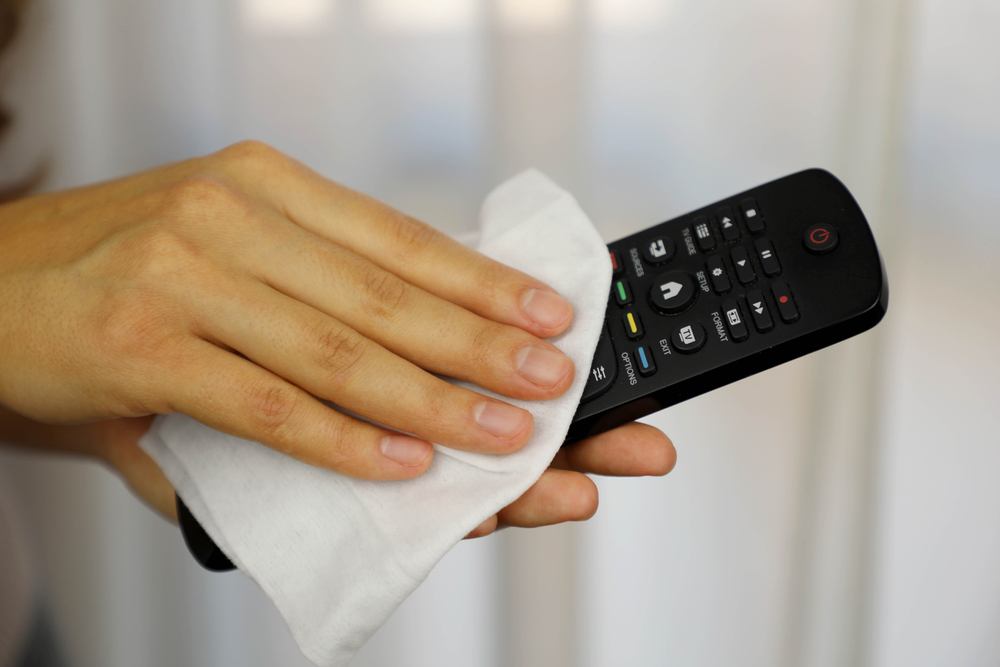 Keeping your family safe during the Christmas bubble
We haven't been able to spend as much time with our loved ones as we'd have liked to this year, so when we have the opportunity to, we don't want to be spending it cleaning! However, this year it's more important than ever to keep spaces sanitised. Try our 3 step guide to a safe, clean and beautifully fragrant home:
Grab a trigger spray bottle and a cloth. Dilute 1 capful of your favourite festive fragrance in the bottle with 400ml of water and you're ready for quick disinfection all around the home!
Spray your cloth then wipe light switches, door handles, remote controls, taps  and other frequently touched items in the busiest parts of your home. Do this every couple of hours, to ensure it's kept on top of! *Do not spray directly onto electrical items.
Sit back, relax and enjoy Christmas with your bubble!