Top Tips to Boost Productivity During Lockdown
Top Tips to Boost Productivity During Lockdown
Many of us are finding it harder to keep motivated during lockdown. We've all been spending more time at home, some of us have had to change our ways of working, and we haven't been seeing friends and family in person as much as we would like. These are all factors that can reduce productivity and lead to feelings of sluggishness and a lack of motivation, whether that be in your work life or day to day life. 
To keep yourself motivated, we've compiled a list of ways to help boost your productivity at a time when you might be feeling very tempted to stay on the sofa! Keep reading to find out more...
Plan your day the night before
Whether you're still going out to work, or spending lockdown at home, there is always something you can do to keep yourself busy. Planning your day the night before can really help to start the day off in a positive mindset. It will also help you to switch off and relax during the evening as you will have written down everything you have on your mind. 
Prioritise!
As much as writing everything down the night before is good, it's also important to prioritise those important tasks, otherwise you can be left trying to multitask between lots of different things and not actually getting anything done. 
Why not try splitting your list into two smaller lists? Choose two things that are absolute priority and must be done that day, then add that to your "priority" list. Then write another list with the tasks that would be good to get done, but are not urgent. By splitting your tasks by level of priority, you can stay focused on the important things and feel more in control of your day to day life.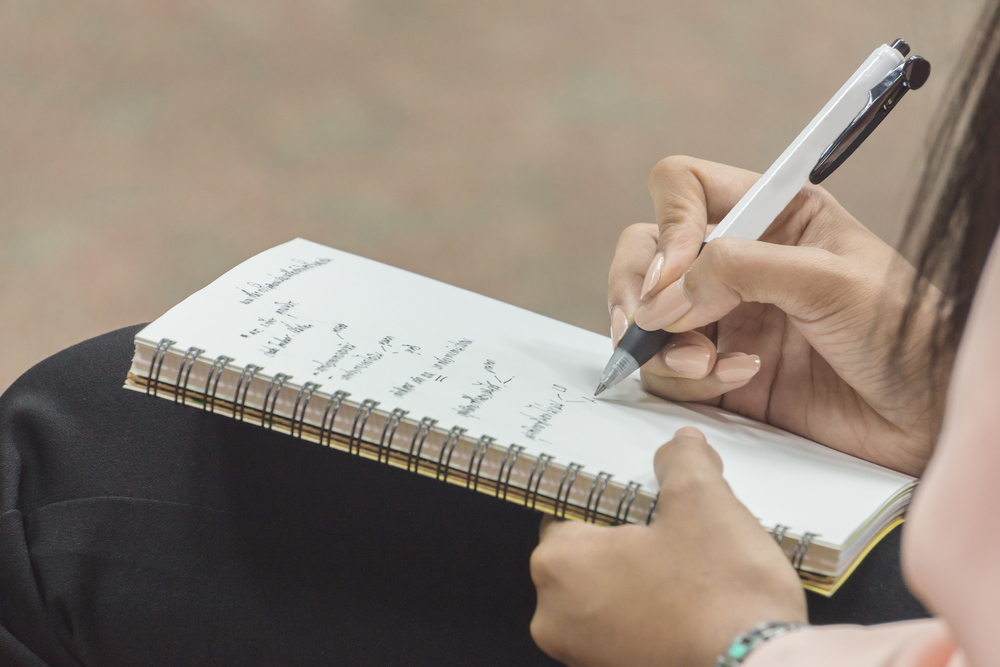 Take a break
Did you know that our brains naturally function in spurts of high energy (roughly an hour) followed by spurts of low energy (15–20 minutes), meaning that we're not supposed to be able to function at a high level for long periods of time. So take a break! Whether working on a laptop or doing something around the house, you need to take time out to give your brain and body a rest so that it can refresh.
It's also important to listen to your body and realise when to stop working. Be conscious of when you start feeling less productive, easily distracted, and begin to see your mind wander off. Stop and take some time away from the task that you're doing. Maybe grab a drink and a snack, or why not take a walk around the block? Anything that allows you to remove yourself from your work station for a few minutes and reset your mind will help. 
Stay active
With all of us spending more time at home, it's very easy to sit on the sofa or in your bed and not really move. This is one of the worst things you can do, and it will also lead to you feeling more tired! Rule 1, when you wake up, get up. Try to follow your usual routine as if you weren't in lockdown. This will automatically make you feel more awake and productive and it will help start the day properly. 
Rule 2, don't stay in the same place all day. Although it's tempting to curl up on the sofa and watch Netflix all day, this will only increase your sluggish feelings. If you're working, take a walk on your lunch break. Research shows that just 29 minutes spent outdoors results in a 45% increase in productivity. Or if you have time to spare during the day, try a home workout. Staying active is not only good for you, but the endorphins that are released in your body when you exercise will make you feel much happier at a time where you might not be feeling so great. 
Keep your home clean and tidy
We all know the saying "tidy house, tidy mind." However, it's comforting to know that this is actually true! Trying to be productive in an environment which is untidy and unclean can really hinder your productivity. If you're working or studying, be sure to keep your work area clean and tidy. We recommend using your favourite Zoflora fragrance to disinfect the room or area in which you work to keep it hygienically clean, and of course, smelling beautifully fragrant. 
Did you know that certain fragrances can boost motivation and productivity too. Why not try cleaning with:
Fancy trying a new Zoflora fragrance mentioned in this blog? Shop the full Zoflora range and discover how the science of scent can help your productivity levels.