What you'll need to clean your drains and pipes
A bottle of Zoflora 3-in-1 concentrated multipurpose disinfectant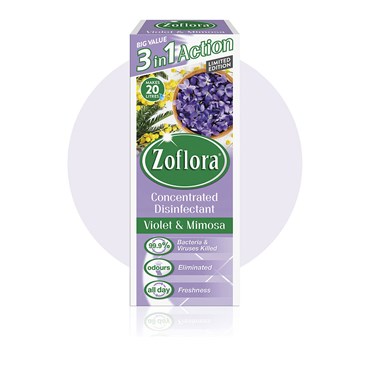 Step 1: Prepare the bottle brush for drain cleaning
When striving for a thoroughly clean drain, a bottle brush is an invaluable tool. It allows you to reach well down into the drain, ensuring any grime, mould and hair can be removed.
This should always be the first step when cleaning a drain. The bottle brush can either be dipped into neat Zoflora or sprayed with diluted Zoflora.
To arrange this, dilute Zoflora in a trigger spray bottle with water at a ratio of 1:40. You now have a powerful disinfectant spray to use throughout your home, from kitchens to bathrooms, bedrooms and beyond. When using neat Zoflora, always remember to wear rubber gloves to prevent skin irritation.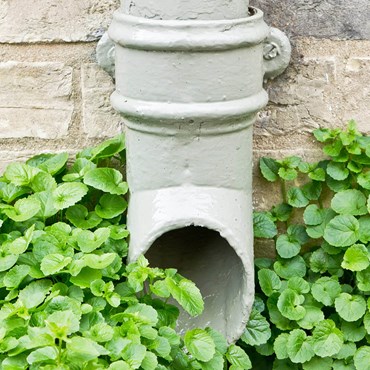 Step 2: Scrub the drain with the bottle brush
Once your bottle brush is primed with Zoflora, it's time to scrub the drain. First, put on rubber gloves, both to protect from the neat Zoflora and anything that might come out the drain while using Zoflora as a drainage cleaner. Make sure any pets are well away from the area while doing so and remember that neat Zoflora is flammable. 
Then you can start scrubbing! Be as thorough as possible to remove and break down any deposits and grime.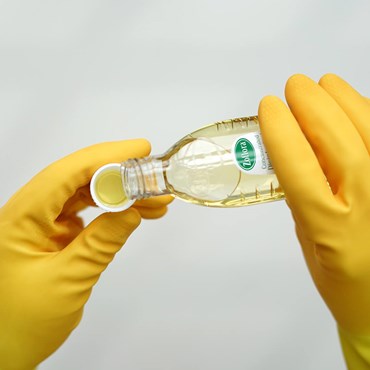 Step 3: Pour neat Zoflora down the drain and into the pipes
Now you've removed all debris with a bottle brush, it's time to disinfect the drain and pipes using neat Zoflora. After putting on rubber gloves, pour 2 capfuls of neat Zoflora down into the drain.
To achieve maximum germ-killing powers, dilute the Zoflora in 2 litres of water in line with the on pack instructions, and carefully pour down the drain, ensuring the sides that you can see are well coated. Allow for a contact time of five minutes before any more water flows out of your home. 
This step in the process ensures the Zoflora can penetrate deep into the drain and pipes, spreading its germ killing power, odour elimination technology and fragrance as far as possible.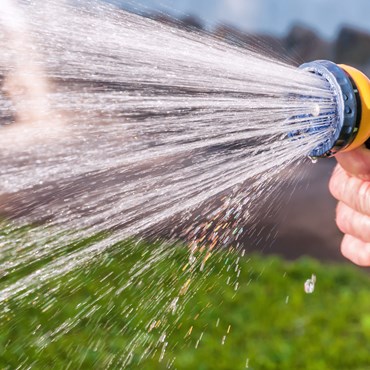 Step 4: Give the drain a final clean with a hose
Once that five minutes is up, it's time for the last stage in the drain cleaning process. Due to Zoflora's disinfectant powers, the two capfuls of Zoflora combined with the bottle brush scrub will mean your drain is free from bad smells. It's as easy as that! If you've got pets in the home, ensure the area surrounding the drain is rinsed down well after the 5 minute contact time.
And that's it! Thanks to Zoflora, your outside drain and waste pipe outlet is now thoroughly cleaned and won't fill the garden with awful smells.
Important information when using Zoflora
Do not mix with other cleaning products

Do not spray directly onto or near to open flames or electronic devices

Exclude all pets from the area until dry

Do not use on polished wood, painted, varnished or composite granite surfaces