What you'll need to clean your tiles and tiled floors
A bottle of Zoflora 3-in-1 concentrated multipurpose disinfectant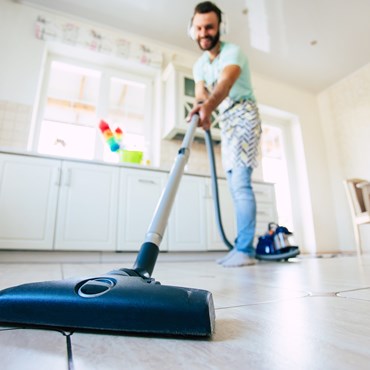 Step 1: Remove debris
Using a vacuum cleaner, give your floors an initial clean to prep for the mopping. This includes removing all the loose bits of debris and dirt gathering in the nooks and crannies of your tiles.
As a result, the mopping will be more effective and prevents any dirt that has built up being spread further around the floor. We recommend removing debris quite regularly to leave the home looking clean.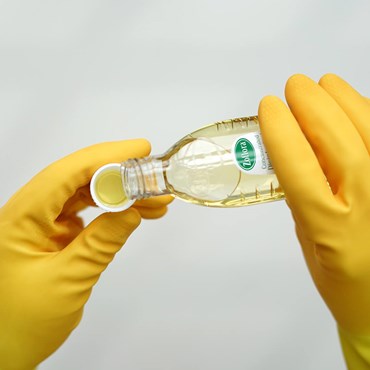 Step 2: Prepare the mop bucket
Add 1 capful of Zoflora neat for every 400ml of water present into your bucket. Due to its powerful germ-killing chemicals, neat Zoflora can cause skin irritation, so it's best to always wear rubber gloves for this stage.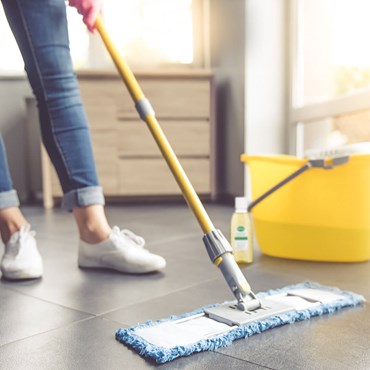 Step 3: Mop over the floor with diluted Zoflora
When using Zoflora as a tile floor cleaner, begin disinfecting the tiled floor by mopping with the diluted Zoflora. This will kill 99.9% of viruses and bacteria (including flu and the COVID-19 virus) whilst filling the room with a beautiful fragrance for up to 24 hours. Remember to work from front to back, in either a vertical motion or a figure of 8.
This should be done using a rag or chamois mop, as a sponge mop can result in grime getting pushed even further into the grouting. When using Zoflora as a tiled floor cleaner, we recommend starting from the furthest point, at the back of the room, and mopping towards the door so that you don't step on your freshly cleaned floor.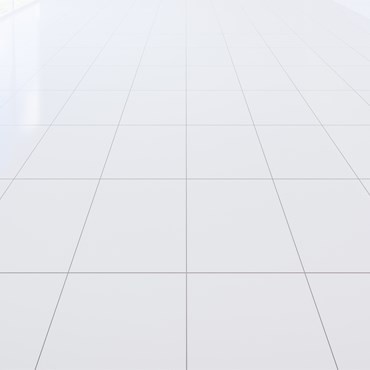 Step 4: Let it dry
Give time for your wet floors to dry, and for Zoflora to work its germ-killing magic. Make sure all pets are well away from the floor before and a good period after it is cleaned. Once it's completely dry it's suitable for your furry friends to enter again. But, make sure their paws aren't muddy, as you'll have to mop it all over again!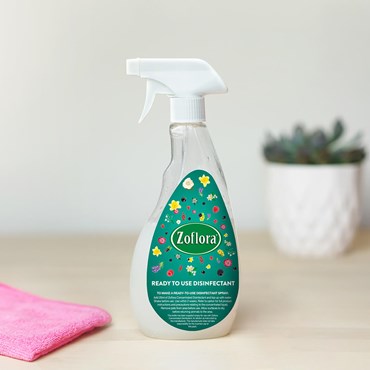 Step 1: Dilute Zoflora in a trigger spray bottle
First, dilute Zoflora in a trigger spray bottle with water at a ratio of 1:40. This creates a powerful disinfectant solution that can be used throughout the home. Diluted Zoflora maintains its germ-killing power for up to two weeks and fragrances are designed to last for 24 hours after cleaning, leaving your home smelling beautifully fragrant all day long. Remember, to never spray directly onto electrical items, so be sure to move that kettle, microwave or toothbrush charger out of the way when you're cleaning your tile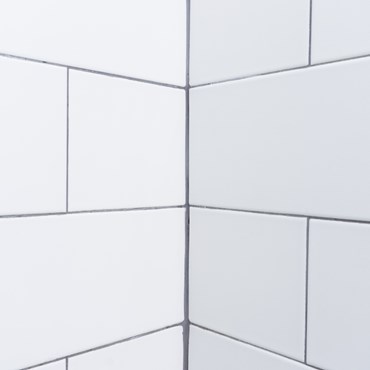 Step 2: Start with the grouting
When looking at how to clean bathroom tiles, the grouting should never be forgotten. A scrubbing brush works great for this but there are also special brushes you can buy to clean grout. With your rubber gloves on, spray the grouting with the diluted Zoflora and scrub away any dirt.
This removes small traces of mould whilst improving the overall appearance of the tiles. Wipe away any of the excess grime that has been forced free and then move onto the tiles themselves. For stubborn mould, we recommend a specialist product.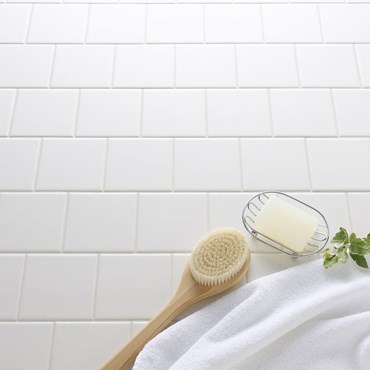 Step 3: Spray the tiles with the diluted Zoflora solution
Directly spray the kitchen or bathroom tiles with the diluted Zoflora solution. Next, wipe down with a microfiber cloth. This removes germs from the tiles, whilst leaving a shiny finish.
Remember to keep those rubber gloves on at all times, so that your hands are as safe and protected as your home.
Important information when using Zoflora
Do not mix with other cleaning products

Do not spray directly onto or near to open flames or electronic devices

Exclude all pets from the area until dry

Do not use on polished wood, painted, varnished or composite granite surfaces