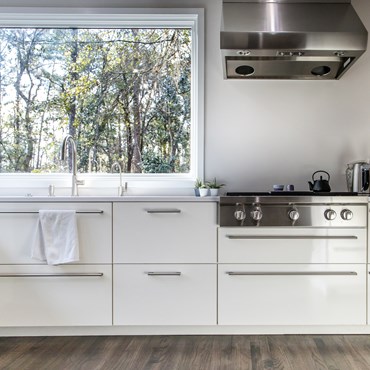 Protecting your kitchen from coronavirus
There are many different types of surfaces in your kitchen from hard floors, cupboards, sinks, worktops and fridges, to consider during coronavirus prevention. By spraying and then wiping down with a diluted disinfectant you can disinfect these vital areas where food is stored and be prepared to combat the spread of coronavirus.
One tip to also remember when looking at how to prevent coronavirus is to disinfect your dishcloths and sponges as these are what you ultimately use to clean other areas. We recommend getting into the habit of soaking your sponges at the end of every day in Zoflora and warm water so that by morning your whole kitchen smells fresh!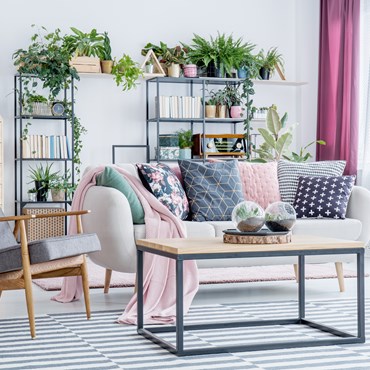 Protecting your living room from coronavirus
Think about how many times you hold the remote control, touch a door handle or put your feet on the coffee table. These areas need to be wiped down frequently to prevent coronavirus spreading, with different people in the household opening the same drawer or turning over the channel and potentially picking up the virus.
And don't forget your shelves. A feather duster is good but it doesn't kill viruses and bacteria. Start incorporating wiping down cabinets and sideboards with Zoflora into your clean routine to prevent germs from building up.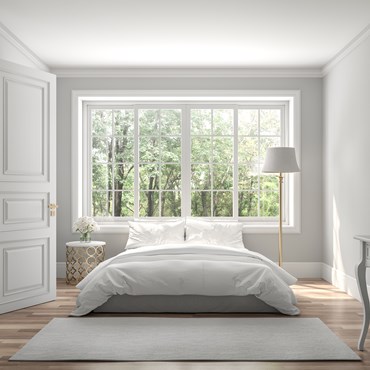 Protecting your bedroom from coronavirus
Your bedroom is your sanctuary so it's important to keep it smelling clean and fresh for a restful night's sleep. You can spray your wardrobe, drawers, and dressing table with diluted Zoflora to keep them hygienic, whilst leaving your clothes smelling great. 
Pet owners will be happy to know that you can disinfect your bed throws in Zoflora by adding two capfuls to the washing machine. This not only eliminates pet odour but removes viruses and bacteria.
Protecting your hallway from coronavirus
The hallway is a communal area that has lots of different people passing through. We take for granted how much we touch light switches, radiators and alarms and many of us forget to include them in our regular cleans. As they are commonly handled by the whole household you should wipe these down with diluted Zoflora to prevent the COVID-19 virus spreading around your home.
You can also give your hard floors a mop using Zoflora to kill viruses and bacteria brought in from outside. However, you should not use our product on polished wood and always remember to patch test before starting.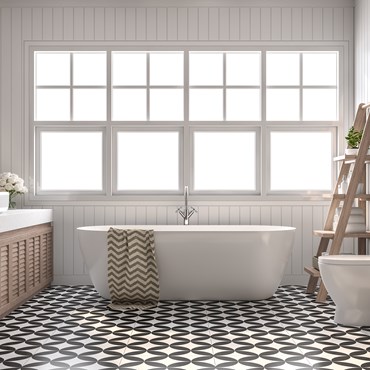 Protecting your bathroom from coronavirus
The bathroom can be a breeding ground for germs because they tend to thrive in warm, damp places. That's why it's so important to clean your bathroom on a regular basis to maintain a high hygiene standard and keep your family protected. 
Our multi-purpose product can be used to wipe down all bathroom surfaces and appliances to rigorously disinfect your sink, bath, showerhead, surfaces and tiles using just one powerful disinfectant. Zoflora can also be used to soak germ hotspots like the toilet, which then requires a deeper clean to prevent viruses and bacteria spreading.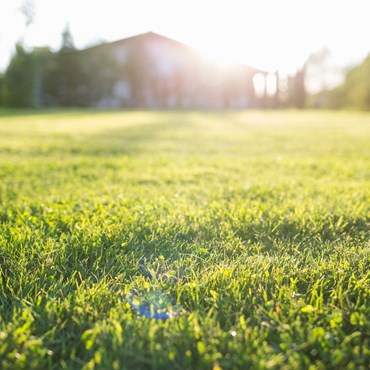 Avoid coronavirus outside the home
Whenever you have friends or family over to socialise in your garden, it's important to treat your garden furniture with the same diligence as your would your home furnishings. Fortunately, Zoflora is just as effective outside as inside. 
Patio furniture can soon become home to viruses and bacteria, as, unlike our indoor furniture, they are more exposed to dirt, debris and animals. Using a 1:40 ratio with water, soak a cloth in diluted Zoflora and wipe down these seating areas both before and after guests use them to kill the COVID-19 virus. 
Also remember your bins! We take it for granted that our wheelie bins are dirty, but did you know they can carry up to three times the acceptable level of germs. That means they are at a high risk of carrying infection and with your family members opening and closing the lids it's important to disinfect them against the COVID-19 virus. We recommend rinsing these bins with Zoflora every two weeks to eliminate harmful germs and prevent bin odour.
Important information when using Zoflora
Do not mix with other cleaning products

Do not spray directly onto or near to open flames or electronic devices

Exclude all pets from the area until dry

Do not use on polished wood, painted, varnished or composite granite surfaces