Protecting your colleagues and customers with Zoflora
There are a number of precautions that businesses have to take to open up safely and to protect their staff and customers during the pandemic.
Zoflora has been laboratory tested and proven to kill coronaviruses, including the COVID-19 virus (SARS-CoV-2), and conforms to the latest British standard EN14476:2013+A2:2019 relating to the virucidal activity of chemical disinfectants, when used at 1:40 dilution with a 1 minute contact time.
Find out more Efficacy Information here.
Dr Ellie's advice for small businesses coming out of lockdown.
We spoke to Dr Ellie Cannon who has answered some popular questions from small business owners in the UK, who are opening their doors after lock. Here's her advice...
How to effectively disinfect with Zoflora
Zoflora is your perfect partner for a hygienically clean workplace. Our 3-in-1 action formula kills 99.9% of viruses and bacteria, as well as eliminating odours, and filling the room with a beautiful, long-lasting fragrance.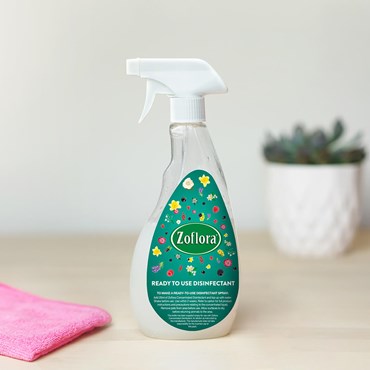 SPRAY IT
Dilute Zoflora in a trigger spray bottle and use to disinfect surfaces and regularly touched items such as door handles, toilet flushes and taps. It can also be used to spritz across sofas, chairs and soft furnishings to leave them hygienically clean and beautifully fragrant.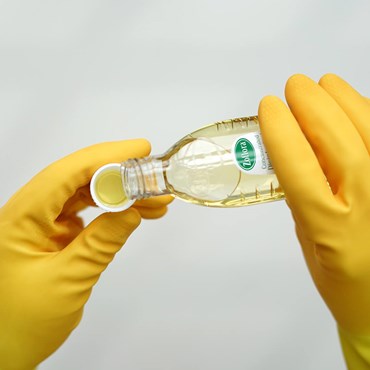 SOAK IT
Zoflora can be used neat down toilets, drains, overflows and plug holes. A couple of capfuls will eliminate 99.9% of viruses and bacteria, leaving them beautifully fragrant and odour free.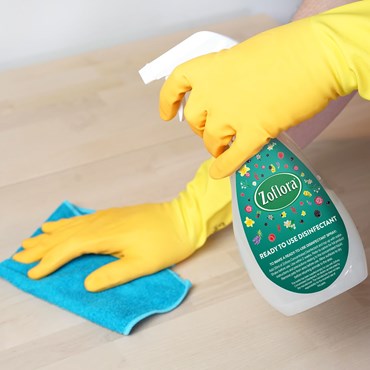 WIPE IT
You can also tackle surfaces, sockets and electronic devices. Wipe across regularly touched items and surfaces with a cloth soaked in diluted Zoflora to swiftly banish viruses and bacteria. Tills, card machines, and sockets/switches should be wiped down regularly throughout the day.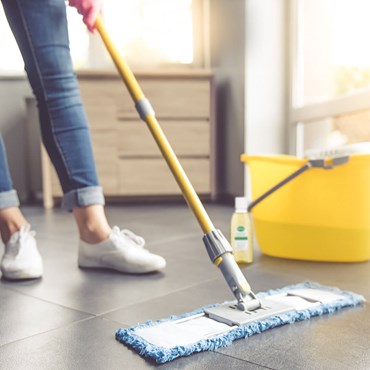 MOP IT
Mopping regularly will Zoflora will banish 99.9% of viruses and bacteria, whilst eliminating odours, and welcoming customers and employees with beautiful fragrance.
Keep your business hygienically clean and beautifully fragrant!
We've created these posters for you to print and place in your business, giving your staff and customers the reassurance that you're using an effective disinfectant.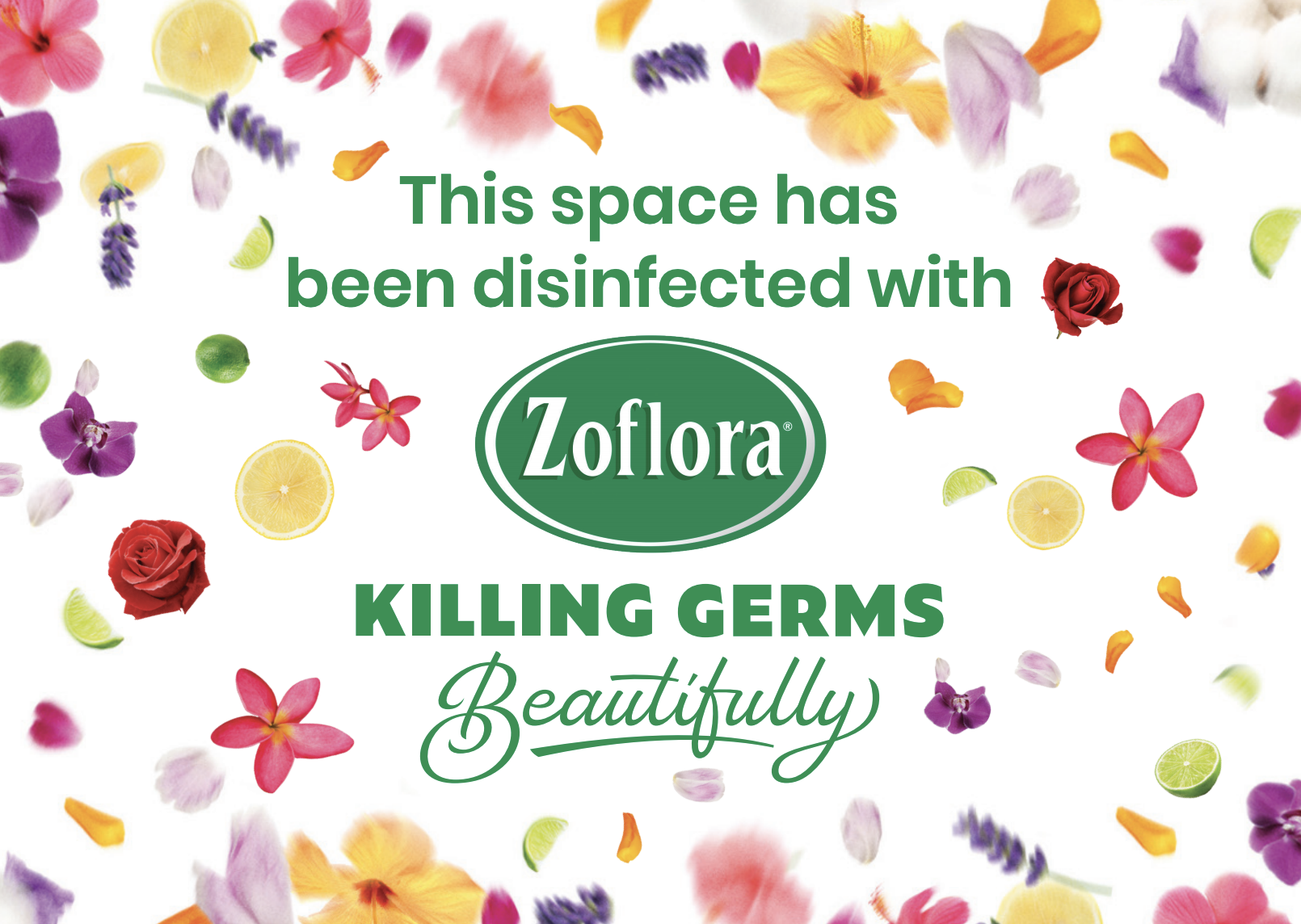 Prof. Steve Makin, Head of Research and Development at Zoflora
Learn how we tested Zoflora against the COVID-19 virus (SARS-CoV-2).