What you'll need to clean your toilet
A bottle of Zoflora 3-in-1 concentrated multipurpose disinfectant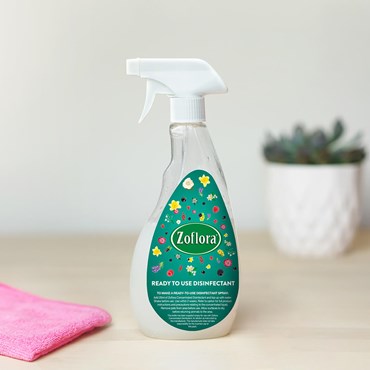 Step 1: Grab your disinfectant
When diluted in water, Zoflora makes a powerful disinfectant spray that can be used throughout the home to kill germs beautifully. To create this, dilute 1 part Zoflora with 40 parts water in a clean trigger spray bottle. Remember to always wear rubber gloves when handling neat Zoflora.
Now you're equipped with a powerful disinfectant spray to take on toilet cleaning whenever needed, it's time to move onto the rest of the toilet.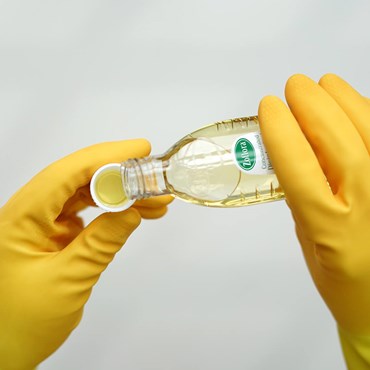 Step 2: Leave Zoflora to get to work on the toilet bowl
Neat Zoflora can be used as a highly effective toilet cleaner, eliminating 99.9% of viruses and bacteria present whilst removing any bad odours that can easily develop. 
To leave your toilet germ-free and spotless, pour a capful of neat Zoflora into the toilet bowl, and use the toilet brush to thoroughly coat the sides of the bowl.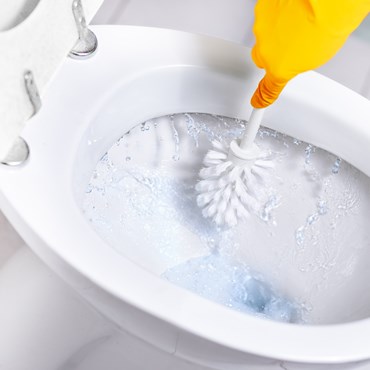 Step 3: Scrub the toilet bowl
A toilet brush is ideal for this job, keeping you at arm's lengths from the toilet bowl while allowing for maximum scrubbing power. 
While doing so, it's crucial to reach all areas of the toilet bowl, including underneath the seat rim and right down into the bowl. 
As always, we advise wearing rubber gloves when using Zoflora as a toilet bowl cleanser. Also, never mix Zoflora with any other cleaning products and ensure any pets are well away from the bathroom during every step in the cleaning process. 
With the viruses and bacteria eliminated, and your favourite fragrance filling the bathroom, you can close the toilet seat and turn your attention to cleaning the cistern and outside of the toilet bowl.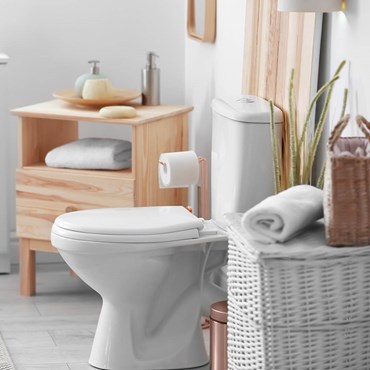 Step 4: Wipe down the outside of the toilet and toilet seat
First, spray the toilet with the Zoflora disinfectant solution, going as far back around the toilet as possible and right down to the base.
With this done, wipe down all sprayed areas with your microfiber cloth. Your toilet is now germ-free and smelling great! The Zoflora fragrance will last up to 24 hours.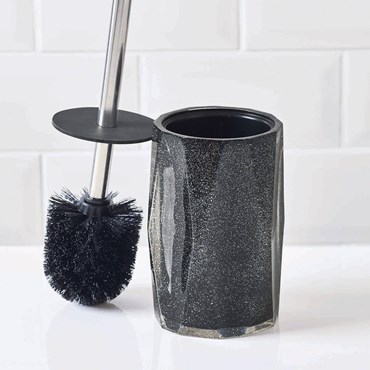 Step 5: Don't forget the toilet brush!
There's one final part to remember: the toilet brush! Given what it's designed to, it's no surprise that it's a haven for viruses, bacteria and unpleasant odours to develop.
To eliminate those hidden nasties, fill the holder or a bucket with diluted Zoflora and allow the brush to soak for at least five minutes.
Important information when using Zoflora
Do not mix with other cleaning products

Do not spray directly onto or near to open flames or electronic devices

Exclude all pets from the area until dry

Do not use on polished wood, painted, varnished or composite granite surfaces