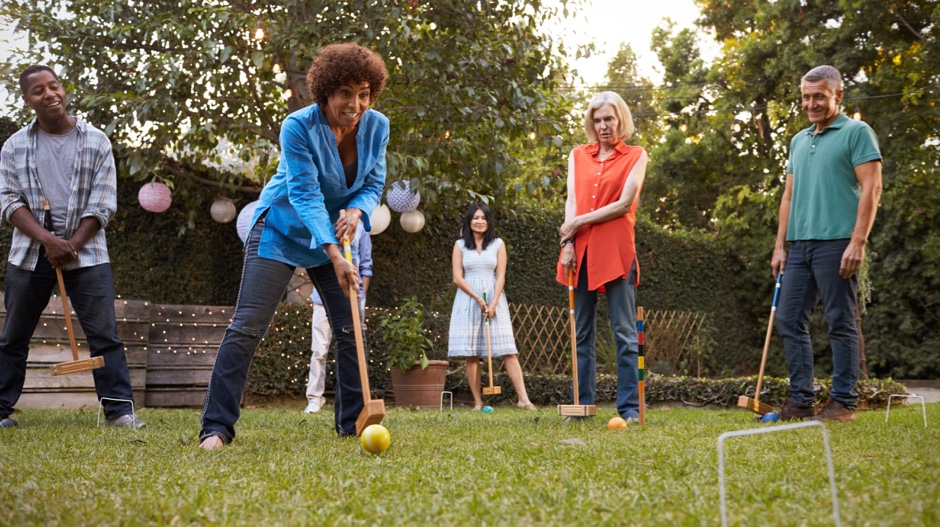 Get Moving
With gyms still closed, many of us have had to adapt our exercise routines to do at home. But as time goes on, it can be difficult to motivate ourselves to keep moving, so we've put together some fresh ideas to get you started. 
Take your exercise outside to get some fresh air and essential vitamin D. You could mix up your home workout routine whilst keeping the family entertained with an outdoor game set! There are so many great options available including badminton sets, rounders or even mini-golf. These are a great way to get all the family moving and you can play in your own garden or go to a park if you need more space. 
If you struggle to work out alone, why not meet up with a couple of friends in a nearby park and do a socially-distanced workout to get you motivated? Whether you opt for some relaxing yoga or pilates, or brave the likes of circuit training, being outdoors with friends alongside those exercise endorphins will be great for your body and mind. 
Mix up your Diet
As many of us are spending more time at home and eating out less, now may be the perfect time to invest in improving your cookery skills! 
Why not challenge yourself to learn some healthy new dishes, if you live with friends or family, you could even do your very own Come Dine With Me, taking it in turns to cook each night and scoring each other on your dishes! 
You could even jump on the new stay-at-home craze and create your own 'fakeaway'! Create your own homemade 'fakeaway' dishes as a healthy but delicious alternative to the usual weekend takeaway. Lots of our favourite restaurants have even released the recipes to some of their most popular dishes for you to make at home!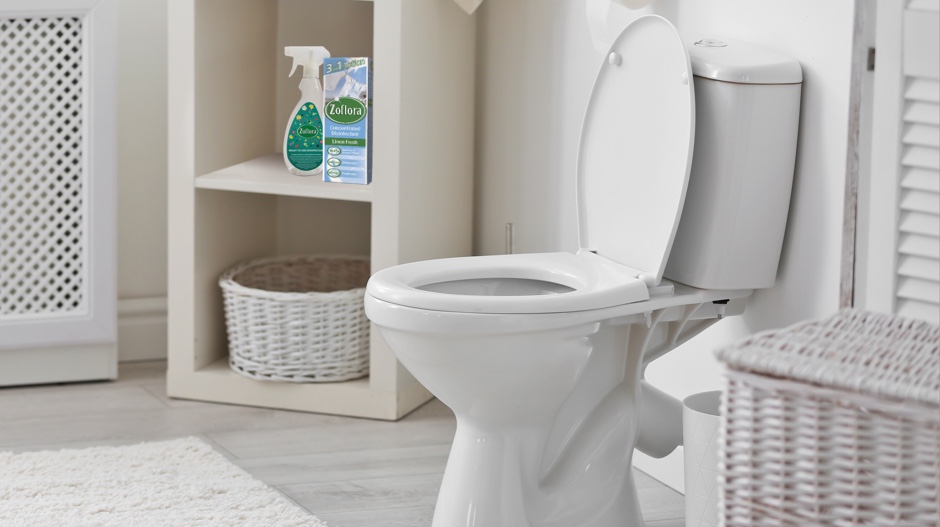 Protect yourself from germs
There are simple steps you can take to help ensure that you stay free from germs when spending time outdoors with family and friends.
If you are lucky enough to be able to invite guests over to sit in your garden, follow our top tip and create a ready to use Zoflora disinfectant spray to quickly wipe down and disinfect items after use. To create your ready to use disinfectant, just add 10ml (1 capful) of Zoflora per 400ml of water into a spray bottle and use to spray and wipe over items with a clean cloth.
Another handy top tip if your guests need to go inside to use the loo - place a ready to use spray bottle of diluted Zoflora and a clean cloth out for them. This way they can use it to spray and wipe down any surfaces they have touched such as door handles, toilet flushes and taps whilst inside your home. 
You can also use diluted Zoflora to wipe down any outside surfaces such as chairs and tables once your guests have left to ensure they are disinfected and eliminate 99.9% of bacteria and viruses.
For more top tips on how to keep your home safe, healthy and free from germs this summer check out our where to use Zoflora tips...